Rabbit Imp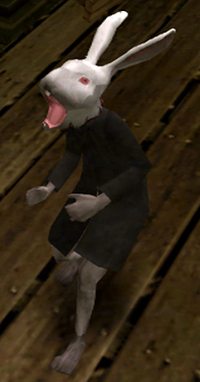 Rabbit Imps are a type of Imp that debuts in the "Sir Peter" chapter.
Appearance
Rabbits Imps look like Horrible Imp, except they have rabbit heads.
Character
Rabbit Imps seem to have a tendency to bite Jennifer.
Symbolism
The Rabbit Imps are likely symbolic of Peter and may be a manifestation of Jennifer's memories of Wendy.
Gallery
Community content is available under
CC-BY-SA
unless otherwise noted.